Melissa is one of the fastest growing cities in north Texas, with excellent schools, fast growing communities & new businesses.
Melissa is also home to the nationally renowned sports facility, The Z-Plex; a Texas icon - Buc-ees, and is soon to add another - HEB.
Melissa may be a small city but there is always a highlight!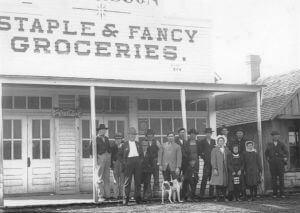 C.H Wysong settled here in as early as 1846. The location of the post office was at Foster Crossing about…
Read More
Discover what's at the heart of Melissa! You will feel the energy and excitement of our city at any of our events – be sure to mark your calendar and join us!
Held in early Spring, our annual banquet each year is a highlight. Board members, ambassadors, business owners and leaders, community members and our incredible sponsors come together to host an evening of food, fun and entertainment culminating with a silent auction that turned into a fun live one as well this year!
This is also the event of the year where Melissa honors the Large Business of the Year, Small Business of the Year and Person of the Year award winners, each nominated by businesses and community for their outstanding contribution to our community.
Learn More
Held at least twice a year in the heart of Melissa's historic downtown area, businesses and vendors come together for the community to show connect resources and enjoy some family fun as well!
Read More